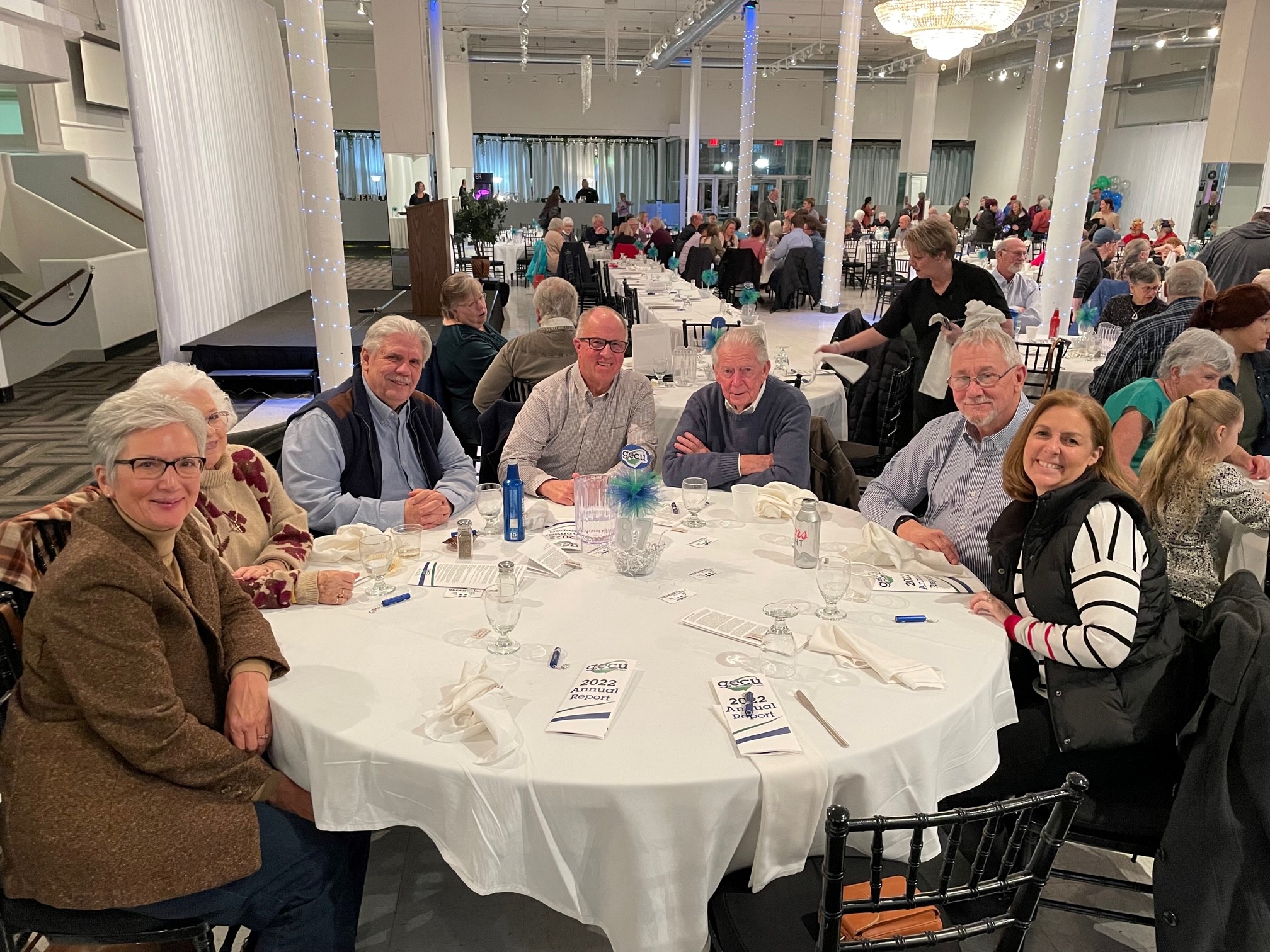 All credit unions are required to have an annual meeting of members. The main purpose of course is to elect the Board of Directors for the coming year (or years). In fact here is the exact requirement according the State of Illinois Credit Union Act standard by-laws: "The annual meeting of members for the election of directors and the transaction of such other business as may properly come before the meeting shall be held at a place designated by the Board during the months of January, February, or March, or such other month as may be approved by the Division of Financial Institutions.".
Of course, a quorum of members must be present to have a meeting. For most credit unions, this quorum is just 15 or 20 members. And for many, if not the vast majority of credit unions, the annual meeting has a simple business meeting. Hold it on a weeknight, after work, and ensure that 15 members will attend (with the Board of Directors counting towards the quorum). Open the meeting, approve the minutes, elect the Directors for the new year, and then you're done. Quick, simple, and satisfying the bylaws.
At GECU, our annual meeting has always been a big deal. Held on a Saturday night, with a buffet dinner and a cash bar, with drawings and trivia and an all-around good time. This year, we had over 200 members attend the annual meeting at The Stern Center in Rock Island (if you're looking for a great venue, give them a call!) Of course, we could save some money if we scaled this back. But for us, the annual meeting is more than just a requirement. It's a celebration of our members and of our success. Perhaps it's a bit old-fashioned too, but it's one more way to stay in touch with our roots going back to 1935. Back then, of course, we served just the employees of the People's Power Company, which became Iowa-Illinois Gas & Electric, and then of course MidAmerican Energy. Even back then, the annual meeting was the social event of the season. The Directors all dressed up, sometimes in matching bow ties! Sometimes they had a band and dancing. It was a big deal! Even as we grown 100 fold since those early days, our members are still at the center of everything we do. And the annual meeting is our opportunity to express that.
It's an opportunity to interact with members of all ages. It's an opportunity to thank the staff and Board of Directors for their dedicated service. It's an opportunity to share the successes and challenges of the previous year, and be accountable to the members. Sure, we could save a bit of money by foregoing all of this, but for us, it's money well-spent. While we are proud to offer all the latest technology and accessibility of our larger competitors (more on that in a future post), we are more proud of our personal service and how we treat our members. Those values go back 88 years, to our founding in 1935. Perhaps above all else, the annual meeting is a way to hold on to our past, in the best way.