Bank on Your Schedule!
Safely monitor your account activity from your computer or smartphone, transfer funds, pay on your loans or VISA, view paid check images, receive your statement and pay your bills. It's all free and it's all available through our Online and Mobile Banking.
Frequently Asked Questions
How do I enroll? Simply go to our Online Banking site and click on the option to " enroll now". It will walk you through setting up your account.
Is it safe? Yes. A secure server is used to protect your information. We also have a two-factor authentication process that will require you to select challenge questions and choose a secret word and confirm your email address.
What if I forget my password or challenge responses? Not a problem. You can unlock yourself online using your email address. If you have further problems, just give us a call.
Will my balance reflect recent activity? YES! The balances shown are in real time. What you see is accurate and up to date. When you make a payment or transfer it is also effective immediately.
Mobile Banking
All of the convenience of our Online Banking is also available as a free app for smartphones (available for both Android and iOs) with our Mobile Banking. To start, you must first activate your account online. To download the app, simply search for GECU mobile in the Apple App Store or Gas & Electric Mobile Banking in the Android Google Play store.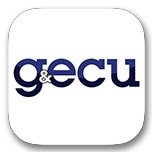 Mobile Deposit
If you have a smartphone, it's all you need to deposit a check into your account now! This feature on our Mobile Banking takes the hassle out of depositing a check. You simply need to log in to your GECU mobile app and use the "Deposit Check" option. To use this easy and FREE feature, you will be required to take a picture of the front and back of your check- it's as easy as that. Don't forget to sign your check and print- FOR REMOTE DEPOSIT ONLY AT GECU. That is crucial! If you do not endorse the check correctly, it will be rejected.
Credit Score
Want immediate access to your credit score and report anytime? It's available anytime when you sign up for Credit Score through our Online and Mobile Banking. This is a FREE service that is available to all members.
View your credit score. Your credit score will be shown clearly each time you login. This will be updated at the minimum monthly, but possibly more often.
Keep tabs on your credit report. By clicking on the Credit Score widget within your account information, it will bring up a detailed report of your credit history. You can also set up email alerts when there has been any changes to your report. This gives you an advantage when preventing identity theft.
Learn how to improve your credit score. Looking to improve your score or maybe just maintain a great one? There are useful tools and advice you can use to do just that, and help you learn what factors impact your current score.
Receive offers to save money. If GECU can save you money in a particular area, we will send you personalized loan offers.
Financial education tips. Credit Score is a great resource with videos, articles and tools to help you reach all of your financial goals!

E-Statements
E-Statements are essentially an electronic version of your paper statement that you receive through your Online Banking account. E-Statements are retrievable by simply clicking on the Statement tab on your account screen and are stored for 2 years- easily accessible whenever you need it.
Benefits
It's fast! Receive your statement the first business day of the month.
It's easy. Signing up only takes a minute.
It's convenient. Never misplace your statement again.
It's safe. All information is available only via a secured server.
It's environmentally friendly. Save a tree - use E-Statements.
It's FREE. We will never charge you for using this service.
Online Bill Pay
Available through Online Banking, Online Bill Pay makes paying your bills a snap! Best of all- it's FREE* (*there is no charge as long as you make at least one payment every 30 days). To sign up for Online Bill Pay, simply click on the Bill Pay tab on the top of your account screen after you log in to your account. This service is also available via the mobile banking app.
Frequently Asked Questions
How far in advance do I need to set up my payment? A safe rule of thumb is to schedule the debit date at least 5 or more business days in advance. For all initial payments, please schedule 10 days in advance.
Is Online Bill Pay secure? Yes. Internet browsers equipped with the proper SSL (secured socket layer) encryption will communicate transactional information in a secure & encrypted session.
Shazam Brella
A nice partner to our mobile app is the Shazam Brella app. With the Brella, you can view your balance, block and unblock your debit card with ease, make person-to-person payments. You may also set up alerts either by text, email or both and be notified whenever your card is used by parameters you set- such as over a certain dollar amount, or purchases made online. This is invaluable for detecting fraudulent activity right away! Coming soon- you will also be able to set your own travel alerts, so you don't have to worry about your card being flagged for suspicious activity. Available in both the apple store and google play.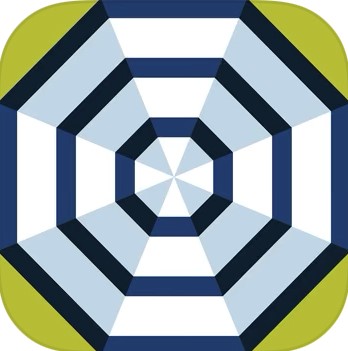 GECU Card App
GECU Card App is an app that allows you to quickly and easily track and control all aspects of your Visa credit card in real-time. With this app you can monitor all transactions on your account, and even see where the money was spent on a map! It also gives you weekly and monthly spend summaries, so you can keep an eye on your budget. GECU card app gives you the control to set notifications and alerts, freeze and report lost or stolen cards, and even set travel dates to avoid any unexpected freezes while out of the area. Available in the Apple App Store or Google Play.