Financial Wellness Apps & Tools
Credit Score by Savvy Money
Want immediate access to your credit score and report anytime? It's available anytime when you sign up for Credit Score through our Online and Mobile Banking. This is a FREE service that is available to all members.
View your credit score. Your credit score will be shown clearly each time you login. This will be updated at the minimum monthly, but possibly more often.
Keep tabs on your credit report. By clicking on the Credit Score widget within your account information, it will bring up a detailed report of your credit history. You can also set up email alerts when there has been any changes to your report. This gives you an advantage when preventing identity theft.
Learn how to improve your credit score. Looking to improve your score or maybe just maintain a great one? There are useful tools and advice you can use to do just that, and help you learn what factors impact your current score.
Receive offers to save money. If GECU can save you money in a particular area, you will be shown different offers and way you can save.
Financial education tips. Credit Score is a great resource with videos, articles and tools to help you reach all of your financial goals!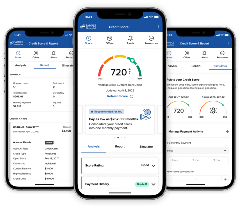 Zogo Financial Literacy App
It pays to learn about finance- literally. We are happy to partner with the financial literacy app, Zogo to offer our members a quick and easy way to learn about ways to improve their financial well-being, and earn gift cards at the same time!
Zogo includes nearly 300 modules in over 20 different topics, from opening an account to saving for retirement- and everything in between. By completing modules, taking interactive five-question quizzes and participating in daily trivia you can earn virtual "pineapples" and work toward real-life rewards- like a gift card to one of your favorite stores. Get started today by downloading the Zogo app (Apple or Google Play) and use the code GECU to get started!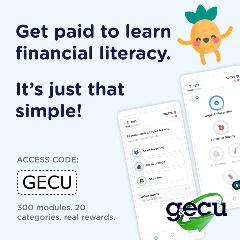 KOFE Financial Education
Would you like some more in-depth financial education? Check out our KOFE (Knowledge Of Financial Education) site! It's a comprehensive online financial resource to help our members with a variety of tools including:

An extensive video library.
30+ downloadable publications.
Budgeting tools.
Interactive courses.
Webinars and podcasts on demand.
1-on-1 financial counseling with coaches that can assist with debt management, budgeting and more. Counseling is offered via online chat or by phone.